1st




Cupidish


$20 store coupon.


2nd




VampyMadeline


$15 store coupon.


3rd




Aussie_2303


$10 store coupon.


4th




SZ8925


$10 store coupon.


5th




Fliugica


$10 store coupon.

Build Competition
Theme: Halloween
Winner:
0jett0
Prize: $30 store coupon
Warp: pumpkinreaper
Server: Creative
Winner:
smokey_quartz
Prize: $15 store coupon
Warp: smokeyween
Server: Creative
Please contact me on Discord to receive your prizes.


This month's theme: Disney!
Deadline: 29th
Prizes: $30 (Winner) and $15 (Runner up) store coupons.

You may work in teams - prizes will be split between the winning participants.
All entries must be of your own design and completely original, built within this month.
Your entry may be built on either of the Survival or Creative servers. Submit your entries in the Events and Competitions forum here!


As voted by the community, this month's Staff of the Month winner is:
Aurione
$30 store coupon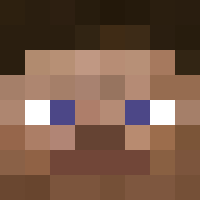 Have a silly November!